Sustainability
The sweet taste of Euro-Cool
At Euro-Cool we do everything possible to keep our ecological footprint as small as possible. Planting fruit trees ensures that CO2 is absorbed from the air and the nectar and the pollen from the flower helps bees to exist. In addition, an apple or pear tree is a permanent crop, which means that the tree will once again bear fruit every year.
It's just a simple fact that cold storage for fruit takes a certain amount of energy. Yet, it's still a lot more sustainable than shipping the fruit from and to exotic countries. Here at Euro-Cool we try our best to reduce the energy consumption by turning on the lights, only at the moment someone walks in. With 960 solar cells on our roof and a full LED lights system, we're drastically cutting our ecological footprint.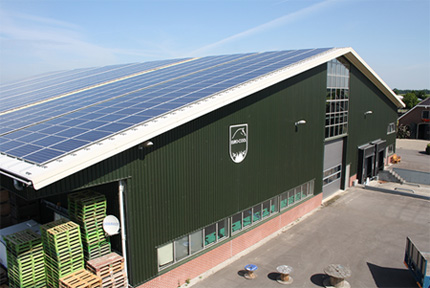 Contact us

Please contact us by filling out this form.