Apple horses
Simone and Nico van Maaswaal have been working for years to improve the bloodlines in their stud farm. For this they have selected the best stallions, matching their mare lines. Their breeding products reach the highest level in sport (dressage and jumping). Their products are also highly appreciated by fellow stud farms.
About Apple horses
The mares Oogappel, Wijnappel, Empress Apple, First Lady Apple, Gold Apple, Iconic Apple and Iristeusi give an extra dimension to spring time each year by the birth of their foals.
This website is designed to show the development of the stud farm. Breeding products have been sold to the United States, England, Italy, Iran, Saudi Arabia and Japan to name just a few.
Here you have an extensive overview of the stud farm that Nico van Maaswaal and his wife Simone have set up in over 30 years. For more information, please refer to the contact page.
Our horses
Click the links below to view our dressage, jumping or harness horses.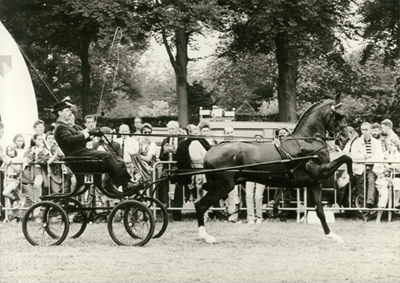 History
You can view the horses that are no longer in our stables, but do earn a place on our website.
Contact us
Contact us by filling in this form.